Range & Oven Repair New City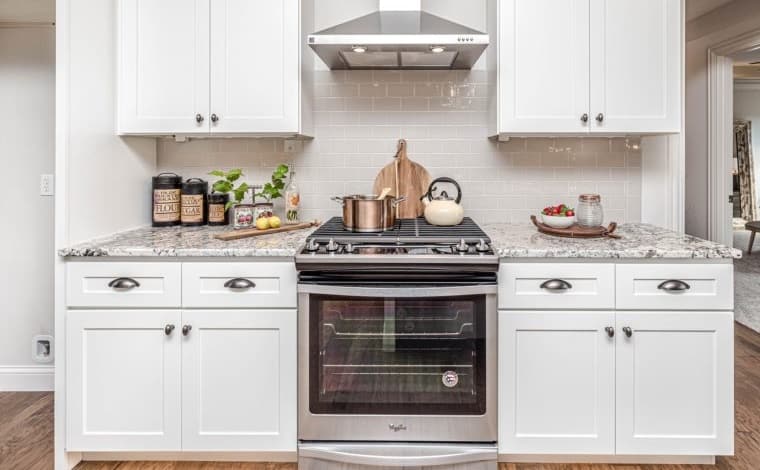 Has a broken appliance brought your cooking routine to a standstill? Don't go another day without being able to make a homecooked meal! Handler Appliance provides fast range, cooktop, and oven repair New City can count on.
For quality service from a local, family-owned and operated company, schedule your repair today and let the Handlers handle it! We can save the day with range and oven repair in New City and the Rockland County area.
Range & Oven Repair New City Services
Your major cooking appliances have one simple job to do, but there's a lot going on inside of them. That also means there's a lot that can break!
That's why you need range repair or oven repair in New City from the pros at Handler Appliance. We work on all residential models, including:
Do you have an electric oven not heating up properly? Or is your favorite gas range burner not lighting all of a sudden? Contact Handler today for quality service on any model from cooktops to vent hoods!
Some of the most common malfunctions we fix include:
Don't see the problem you're dealing with? Don't worry! We can provide oven or range repair in New City for any model or malfunction.
We Service All Cooking Brands
With so many appliance brands to choose from, you might be wondering if we service your brand. Well, the answer is yes! Our expert range repair and oven repair New City techs are trained to work on every brand.
No matter if your LG cooktop isn't working or your Thermador convection oven bakes unevenly, leave it to the pros at Handler Appliance!
Frequently Asked Questions
There are several potential reasons why and electric stove burner won't heat up. These include an electrical short, a faulty heating element or connection, or even a surface element switch failure. Luckily, our team is here to quickly diagnose and repair any electric range burner malfunction.
We've all gone to turn on our favorite gas range burner only to hear a click, but no flame appears. The good news is that this may be a simple fix you can do yourself. Food or other spills may be clogging the gas burner ports or interfering with the igniter. Clean the faulty burner per your model's use and care guide, then try it again. If the burner still won't ignite, call us for fast stove repair service.
If the self-cleaning feature on your oven isn't working, check the  owner's manual to ensure you're following the correct procedure. Unfortunately, every model is different!
If you have any problems using this feature even after following your model's instructions, we highly recommend you call a professional as some components may have failed. 
And remember, the self-cleaning feature isn't designed to remove large messes or spills. You may still need to do some manual cleaning to get the inside of your oven looking like new again.