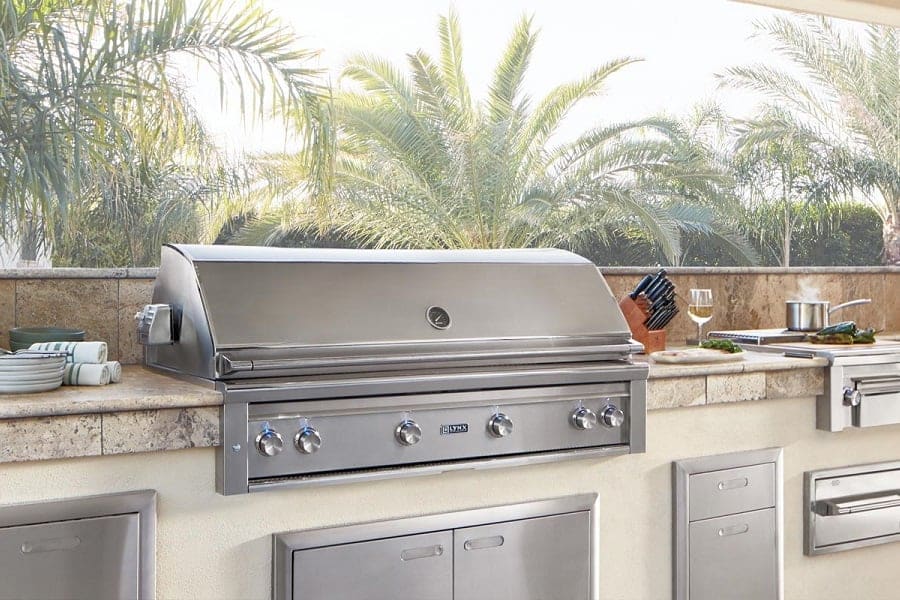 We understand that grilling is more than a fun activity and even more than a passion, it is an investment. That's why our team has spent the time and effort needed to fully understand these machines inside and out to help your repair, rather than replace your grill. If you notice any of the following issues, or just need a tune-up, give us a call!
Our crew is here to handle it all– no matter the type of grill! Book online or call to set up your appointment today at (973) 873-7170.
You probably know that you should clean your grill after each use but you should also do a deep clean every few months to keep it in tip-top shape.
If the gas grill isn't heating up, first check to make sure the tank has enough fuel. (Note: a nearly empty tank won't provide an adequate gas supply to the burners.)
If the fuel tank is full, then, reset the pressure regulator and check the burners for clogs or deposits that could affect the flame. You can also try cleaning the burners according to the instructions in your manual.
If the grill still won't heat properly, you may have an issue with the gas supply hose and regulator. Give our team a call and we will be happy to diagnose and fix the issue.
BBQ hotspots are a very common grilling issue. This is most often caused by a blockage in the burner unit. Check your owner's manual for cleaning instructions and clean all of your burners. After cleaning the burners, you can light the grill with a full flame for about 15 minutes.
If you are still experiencing issues, give our team a call to see if there is an underlying issue.